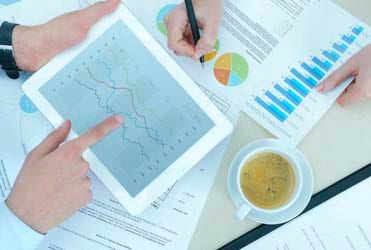 BACKGROUND OF THE SME INDUSTRY
international university canada: In Bangladesh SMEs have occupied an unique position in our economy in respect to their combined contribution to technological development and poverty alleviation. This sector also playing a significant role for the development of our economy by creating employment opportunity and producing alternative machines and machinery parts for saving huge foreign currency for our country. So as a part of our development strategy, we should intensify our effort to develop this sector to grow industrial base and volume of foreign trade. As we know that in this age of globalization, it is impossible to stop the flow of foreign goods to any country. Only quality products can meet the challenges in global market. For meeting this situation SMEs need to upgrade their technological capabilities and production facilities in order to produce quality products at a competitive price. international university canada
Though the SME sector is becoming gradually a rising industrial sector of our country and contributing more and more to our export, this sector face several problem like – lake of technical know-how, shortage of long term financial support, lack of skilled
workers, marketing link, research and development, knowledge on safety measures, hygiene, environmental pollution, etc. we need to acquire proper institutional knowledge in the field of technological and managerial education and ask academics and researchers to work more vigorously for the sector's rapid development.
SMEs in Bangladesh produce a multitude of labour intensive goods including toys, consumer items, small tools and paper products for the domestic market. Further development of these industries offers various investment opportunities. Export – oriented production in SMEs has gained force in past few years. Entrepreneurs from Hong Kong, Japan, and Korea have taken advantage of Bangladesh's cheap and easily trainable labour and its infrastructure facilities to manufacture product for export market.
SME Focused Role Vital for Bangladesh Economy
The role of small and medium enterprises (SMEs) to economic growth of a country is well-recognised. Across the globe it is strongly perceived that SMEs do play a vital role in the industrial development of a country.
Bangladesh is not lagging far behind in this respect. The country has been pursuing a SME-focused growth strategy considering its immense potentials of providing opportunities for large-scale employment and its higher labour-capital ratio. Small capital, a shorter gestation period and comparatively smaller market to be economically viable are some other key features of SMEs. In view of all these favourable factors, there is an urgent need for development of SMEs in a developing country like Bangladesh, where both capital shortage and unemployment problem are still acute.
SMEs are characterised on the basis of size, investment and employment in most countries across the world. Here small enterprises are those which have employed less than 50 persons and have an investment of less than Tk 250 million. On the other hand, medium industrial units are those which have investment between Tk 250 million and 500 million with the number of employed workers ranging between 50 and 99.
Information from South Asia Enterprise Development Facility (SEDF) and MIDAS suggest that around 87 per cent of the country's total industrial workforce is employed in the SMEs and the sector manufactures over 33 per cent of industrial value added goods.
Although there is no concrete information with regard to the number and types of SMEs operating in Bangladesh, an estimate of the Bangladesh Small and Cottage Industries Corporation (BSCIC) says that there are over 40,000 small industrial units in the country. Of the total, the number of light engineering units is estimated at 12,500.
The major problem is access to finance due to rigid collateral requirements by the exiting banking system and rampant malpractice in loan sanctioning process. Others include lack of material testing facilities required for quality production, inadequate skilled labour force and poor marketing know-how.
Inadequate knowledge of many entrepreneurs about the existing lending system and absence of necessary training facilities for small enterprises, widespread corruption and extortion and high rates of value added tax (VAT) and unnecessary harassment
from the tax/VAT officials and law enforcing agencies are also seen as impediments for the growth of SMEs.
Bangladesh's SMEs do not have enough exposure to international markets. Besides, the government's policy changes also affect the prospective SME sector.
Considering the overall situation, the government along with donors support took some measures over the years to support the growth of SMEs. But so far all these are confined to seminars and workshops. Various institutions including the BSCIC, the Board of Investment (BOI), commercial banks and financial institutions are working to promote SMEs in the country, but their services and supports are still inadequate.
Experts argue that all these institutions have to build up capacity and upgrade their attitudes in order to provide improved and quick services to the SME entrepreneurs.international university Canada
Reduction of interest rate and offering some incentive packages for some particular SMEs are the key policy initiatives.
Though the government and some other development agencies have already put efforts for the promotion of SMEs in Bangladesh, the contribution of non-governmental organizations (NGOs) to this effect is still poor. Since NGOs are generally engaged in rendering micro or small credits to the poor segment of people, such credits are not helpful for the development of the SME sector.
Previous study expressed that despite having vast scopes, NGOs are yet to come forward with their credit supports, especially for the SME sector.
Considering the situation, the government and economists have long been pressing NGOs for diverting their focuses from micro credits to medium-sized investment in order to help develop entrepreneurship in this vital sector. As most of the NGOs are in operation in the rural areas, they can play a significant role in promoting the development of SMEs across the country, which ultimately would help NGOs achieve their poverty alleviation goals in a better way. international university Canada