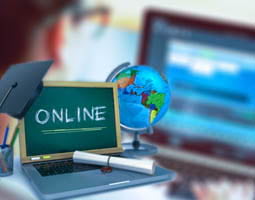 Online PhD
Many professionals these days remain apprehensive whether to take up advance learning notwithstanding the necessity of PhD or higher education in the professional market. This can be attributed to their financial problems, separating them from their comfort zones as well as their fear of not taking the right PhD to enroll especially when they opt to take up a masters or a PhD overseas. However, this is not a problem anymore due to the development of our contemporary world allowing professionals to get a quality higher degree program without having to leave their homes through online PhD degree programs.
Here in Melbourne, Australia, there are several colleges and universities offering online PhD degree programs that are accredited by the Australian Universities Quality Agency (AUQA) and the Australian Qualifications Framework (AQF). It is important to note that AQF is responsible in setting the qualification standards of the certain educational institution. Meanwhile, Universities who partnered with AQF will most likely not acknowledge graduate from schools that are not accredited by the organization.
One of the AQF-accredited universities in Melbourne is the University of Melbourne, which provides online PhD degrees and M.Phil . in the areas of science, information systems, arts, software engineering, computer science, humanities, and media arts. It lists colleges considering them as remote facility institutions. It has been advised that students should check first the university where they want to be admitted to spare them from any miscommunications.
Another school offer online PhD degree programs is the Royal Melbourne Institute of Technology. The PhD programs of this university are offered under PhD By publications. To be eligible, students should be graduates from same the university or with master's degree or graduates from other reputable school and must be an established researcher.
Other than the two previously mentioned universities, Melbourne also has Deakin University, La Trobe University , and Monash University. Deakin University offers Doctor of Health Science through Deakin International. La Trobe University is offering a professional Doctoral Study in Clinical Science specializing in Occupational Therapy as well as the Professional Doctorate in Clinical Neuropsychology. Meanwhile, Monash University offers its online Professional Doctorate in Juridical Science.
For further information about Universities in Melbourne and Online PhD Degree Programs, please visit our website .
You are receiving this weekly newsletter as a subscriber to www.onlinephduk.com
We hope this series of newsletters will help keep you informed on all that is happening with online PhD programs around the world.
Thanks and all the very best from the team at
www.onlinephduk.com