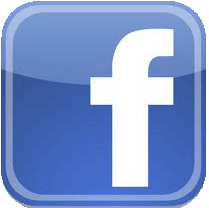 MA World Religions degree offers a wide-ranging program that is suitable for a variety of careers. We are committed to high quality teaching in small classes. Our students receive excellent individual tutorial support specifically designed
to ensure success at university level work. A wide range of exciting modules
are taught across the areas of biblical studies, world religions, ethics, spirituality
and religious beliefs. All modules are supported by an exceptionally well-resourced library. The degree can lead to careers in the media, law, civil service, business, teaching and forms of community work and health care.
Why this Course?
A friendly department with small classes
High quality career guidance for after university
Skilled and experienced teachers
Varied and exciting choice of modules
Excellent graduation results
Individual tutorial support
Careers
Law
Media
Teaching
Civil Service and Local Government
Caring professions
Business
Personnel Management and Human Resources
Health Care work
Community work
Marketing
We will work closely with you to help you achieve your full academic potential
and go on to a successful career after university.
MA In World Religions degree requires:
8 Foundational Core Courses
6 Concentration Courses
2 Free Elective Courses
Total courses 16
Total of 48 credit hours (Each course consists of 3 credit hours.)
The major field of study
Ancient Mediterranean World & Eastern Traditions
Judaism
Christianity
Islam
Literature and the Arts
8 Foundational Core Courses
| | | |
| --- | --- | --- |
| Course Code | Course Name | Credits |
| WR 201 | RELIGION IN THE MODERN WORLD | 3 |
| WR 202 | JUDAISM | 3 |
| WR 203 | ISLAM | 3 |
| WR 204 | THE NATURE OF RELIGION | 3 |
| WR 205 | DESCARTES, SPINOZA & LEIBNIZ | 3 |
| WR 206 | PHILOSOPHY OF RELIGION | 3 |
| WR 207 | EXISTENTIALISM | 3 |
| WR 208 | RELIGION AND SOCIETY | 3 |
| WR 209 | THE RELIGIONS OF CANADIANS | 3 |
| WR 210 | ISLAMIC TRADITIONS | 3 |
| WR 211 | CONTEMPORARY EXISTENTIALISM | 3 |
| WR 212 | THINKING RELIGION IN SOUTH ASIA: TEACHINGS & ORIENTALISM | 3 |
| WR 213 | FEMALE SPIRITUALITY: COMPARATIVE PERSPECTIVES – WESTERN TRADITIONS | 3 |
| WR 214 | TORAH AND TRADITION: JEWISH RELIGIOUS EXPRESSIONS FROM ANTIQUITY TO THE PRESENT | 3 |
| WR 215 | CULTURE, SOCIETY & VALUES IN ISRAEL | 3 |
2 Free Elective Courses
| | | |
| --- | --- | --- |
| Course Code | Course Name | Credits |
| WR 301 | Research Methodology | 3 |
| WR 302 | Research Monograph | 3 |
| WR 303 | THE NATURE OF RELIGION | 3 |
| WR 304 | PHILOSOPHY OF RELIGION | 3 |
| WR 305 | RELIGION AND SOCIETY | 3 |
| WR 306 | SOCIOLOGY OF RELIGION | 3 |
Ancient Mediterranean World & Eastern Traditions
| | | |
| --- | --- | --- |
| Course Code | Course Name | Credits |
| WR 401 | ELEMENTARY CLASSICAL GREEK | 3 |
| WR 402 | MYTH AND IMAGINATION IN GREECE AND ROME | 3 |
| WR 403 | GREEK AND BIBLICAL TRADITIONS | 3 |
| WR 404 | INTERMEDIATE CLASSICAL & BIBLICAL GREEK | 3 |
| WR 405 | GREEK & ROMAN CULTURE | 3 |
| WR 406 | ANCIENT PHILOSOPHY | 3 |
| WR 407 | INDIA: LIFE, CULTURE AND THE ARTS | 3 |
| WR 401 | THE RELIGIONS OF CANADIANS | 3 |
| WR 402 | THINKING RELIGION IN SOUTH ASIA: TEACHINGS AND ORIENTALISM | 3 |
| WR 403 | SIKH HISTORY AND THOUGHT: DEVELOPMENT AND INTERPRETATION | 3 |
| WR 404 | BUDDISM IN MODERN SOUTHEAST ASIA: COMMUNITY, CONFLICT AND CHANGE | 3 |
| WR 405 | BUDDHISM AS SEEN FROM THE WEST: THE COLONIAL ENCOUNTER AND THE STUDY OF BUDDHISM | 3 |
| WR 406 | INDIA: LIFE, CULTURE AND THE ARTS | 3 |
| WR 407 | THE RELIGIONS OF CANADIANS | 3 |
| WR 408 | STUDIES IN WORLD RELIGIONS: AFRICA | 3 |
| WR 409 | THE RELIGIONS OF CANADIANS | 3 |
| WR 410 | STUDIES IN WORLD RELIGIONS | 3 |
| WR 411 | RELIGIOUS REFORMATION AND ITS CULTURAL EXPRESSION | 3 |
| WR 412 | A CULTURAL HISTORY OF SATAN | 3 |
Judaism (Concentration Courses)
| | | |
| --- | --- | --- |
| Course Code | Course Name | Credits |
| WR 501 | ELEMENTARY MODERN HEBREW, LEVEL I | 3 |
| WR 502 | GREEK AND BIBLICAL TRADITIONS | 3 |
| WR 503 | BIBLE & MODERN CONTEXT | 3 |
| WR 504 | JEWISH EXPERIENCE: SYMBIOSIS & REJECTION | 3 |
| WR 505 | A CULTURAL HISTORY OF SATAN | 3 |
| WR 506 | TORAH AND TRADITION: JEWISH RELIGIOUS EXPRESSIONS FROM ANTIQUITY TO THE PRESENT | 3 |
| WR 507 | RABBINIC JUDAISM: THOUGHT AND INSTITUTIONS | 3 |
| WR 508 | THE FINAL SOLUTION: PERSPECTIVES ON THE HOLOCAUST | 3 |
| WR 509 | WOMEN AND THE HOLOCAUST | 3 |
| WR 510 | VISIONS OF THE END: EARLY JEWISH & CHRISTIAN APOCALYPTICISM | 3 |
| WR 511 | THE RELIGIONS OF CANADIANS | 3 |
Christianity (Concentration Courses)
| | | |
| --- | --- | --- |
| Course Code | Course Name | Credits |
| WR 601 | GREEK AND BIBLICAL TRADITIONS | 3 |
| WR 602 | ROOTS OF WESTERN CULTURE: ANCIENT WORLD (circa 1000 BC-400 AD) | 3 |
| WR 603 | THE HEBREW BIBLE/OLD TESTAMENT AND THE ARTS | 3 |
| WR 604 | THE RELIGIONS OF CANADIANS | 3 |
| WR 605 | CHRISTIANITY IN CONTEXT | 3 |
| WR 606 | INTERPRETING THE NEW TESTAMENT: PART I | 3 |
| WR 607 | INTERPRETING THE NEW TESTAMENT: PART II | 3 |
| WR 608 | STUDIES IN WORLD RELIGIONS: AFRICA | 3 |
| WR 609 | THE WORLD OF THE EARLY CHRISTIANS, FROM THE BIRTH OF CHRIST TO THE RISE OF ISLAM | 3 |
| WR 610 | HISTORY OF THE CHRISTIAN CHURCH: REFORMATION TO THE PRESENT | 3 |
| WR 611 | METAPHOR, MYSTICISM AND SPIRITUALITY: PLATO TO BELLARMINE | 3 |
| WR 612 | THE DIVINA COMMEDIA OF DANTE ALIGHIERI | 3 |
| WR 613 | CHRISTIANITY & FILM | 3 |
| WR 614 | VISIONS OF THE END: EARLY JEWISH AND CHRISTIAN APOCALYPTICISM | |
Islam (Concentration Courses)
| | | |
| --- | --- | --- |
| Course Code | Course Name | Credits |
| WR 701 | ISLAMIC TRADITIONS | 3 |
| WR 702 | THE RELIGIONS OF CANADIANS | 3 |
| WR 703 | ISLAM THROUGH THE AGES: ISSUES AND IDEAS | 3 |
| WR 704 | THE WORLD OF THE EARLY CHRISTIANS, FROM THE BIRTH OF CHRIST TO THE RISE OF ISLAM | 3 |
| WR 705 | ASPECTS OF ISLAMIC THOUGHT | 3 |
| WR 706 | MEMORY, AUTHORITY AND THE TRANSMISSION OF KNOWLEDGE IN THE MUSLIM WORLD | 3 |
| WR 707 | SACRED SPACE AND RITUAL PRACTICES IN ISLAM | 3 |
| WR 708 | WOMEN IN ISLAM: STATUS IN THE QURAN, THE PROPHETIC TRADITIONS AND THE ISLAMIC LAW | 3 |
| WR 709 | THE ARABIAN NIGHTS: MORALITY, SEXUALITY & STRATEGIES OF TRANSLATION | 3 |
| WR 710 | STUDIES IN ISLAMIC MYSTICISM | 3 |
| WR 711 | URBAN LIFE AND THE ISLAMIC CITY | 3 |
Literature and the Arts (Concentration Courses)
| | | |
| --- | --- | --- |
| Course Code | Course Name | Credits |
| WR 801 | INTRODUCTION TO ARCHAEOLOGY AND PALEAOANTHROPOLOGY | 3 |
| WR 802 | EARLY CIVILIZATIONS: CITIES, URBANISM AND EARLY STATES | 3 |
| WR 803 | THE BIBLE & MODERN CONTEXTS | 3 |
| WR 804 | THE BIBLE & MODERN CONTEXTS | 3 |
| WR 805 | THE HEBREW BIBLE/OLD TESTAMENT AND THE ARTS | 3 |
| WR 806 | INDA: LIFE, CULTURE AND THE ARTS | 3 |
| WR 807 | ISLAMIC TRADITIONS | 3 |
| WR 808 | JEWISH EXPERIENCE: SYMBIOSIS & REJECTION | 3 |
| WR 809 | RELIGIOUS RITUAL AND SYMBOLISM | 3 |
| WR 810 | THE CELTIC TRADITION: THEN AND NOW | 3 |
| WR 811 | FEMALE SPIRITUALITY: COMPARATIVE PERSPECTIVES – WESTERN TRADITIONS | 3 |